Novel Clustering Techniques in Wireless Sensor Networks – A Survey
Keywords:
Wireless Sensor Network, Clustering, Fuzzy clustering, Optimal Cluster Size, Adaptive Clustering, Quad Clustering, K-Means, Dragonfly Algorithm
Abstract
A study of Wireless Sensor Networks has been growing tremendously these days. Wireless Sensor Networks play a major role in various fields ranging from smart homes to health care. WSN's operate independently in remote places. Because of tiny size of the nodes in such type of networks, they have a limited number of resources in terms of energy and power. Basically, sensor networks can be classified into flat and cluster based Wireless Sensor Networks. But, Clustering based Sensor Networks play a major role in reducing the energy consumption in Wireless Sensor Networks. Clustering also focuses on solving the No.s that arise during transmission of data. Clustering will group nodes into clusters and elects Cluster Heads for all clusters in the network. Then the nodes sense data and send that data to cluster head where the aggregation of data will take place. This paper focuses on various novel clustering techniques that improve the network's lifetime.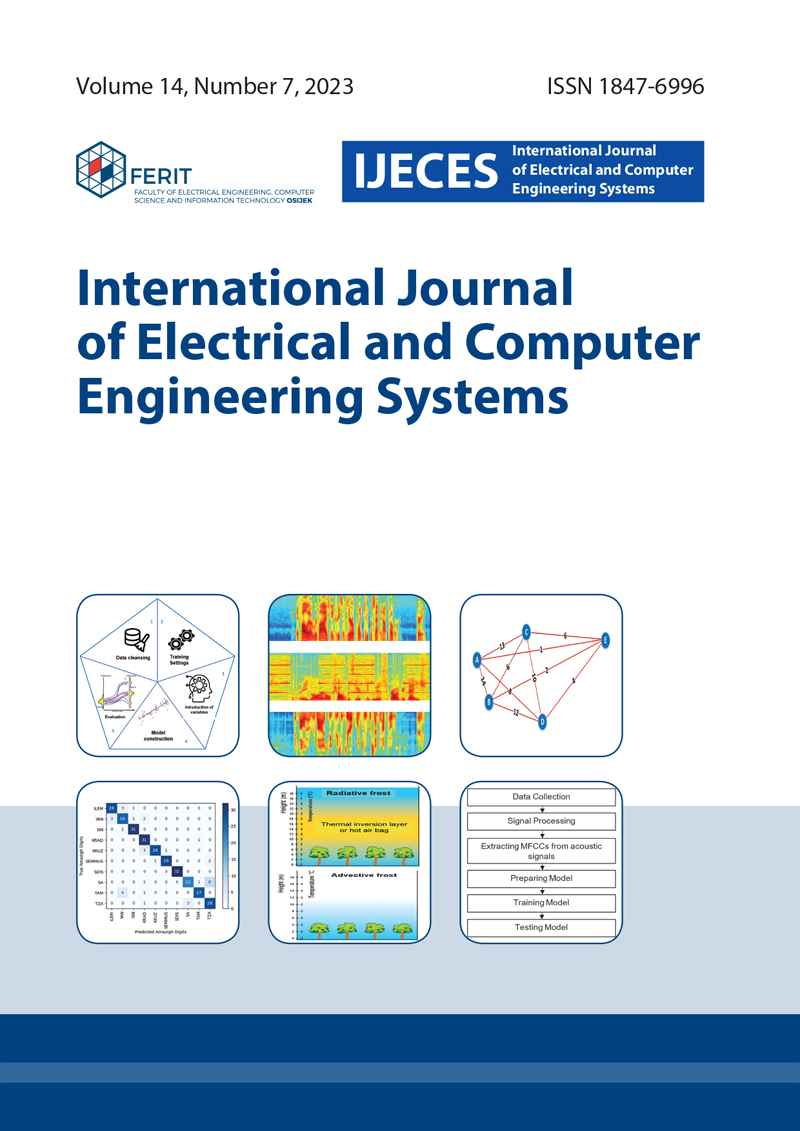 Downloads
License
Copyright (c) 2023 International Journal of Electrical and Computer Engineering Systems
This work is licensed under a Creative Commons Attribution-NonCommercial-NoDerivatives 4.0 International License.