An Intelligent Server load balancing based on Multi-criteria decision-making in SDN
Keywords:
Quality of Service, Software-Defined Networks, Load-Balancing, Open Flow
Abstract
In an environment of rising internet usage, it is difficult to manage network traffic while maintaining a high quality of service. In highly trafficked networks, load balancers are crucial for ensuring the quality of service. Although different approaches to load-balancing have been proposed in traditional networks, some of them require manual reconfiguration of the device to accommodate new services due to a lack of programmability. These problems can be solved through the use of software-defined networks. This research paper presents a dynamic load-balancing algorithm for software-defined networks based on server response time and content mapping. The proposed technique dispatches requests to servers based on real-time server loads. This technique comprises three different modules, such as a request classification module, a server monitoring module, and an optimized dynamic load-balancing module using content-based routing. There are a variety of robust mathematical tools to address complex problems that have multiple objectives. Multi-Criteria Decision-Making is one of them. The performance of the proposed scheme has been validated by applying the Weighted Sum Method of the multi-criteria decision-making technique. The proposed method Server load balancing based on Multi-criteria Decision Making[SDLB-MCDM] is compared with different load-balancing schemes such as round robin, random, load-balancing scheme based on server response time [LBBSRT], and An SDN-aided mechanism for web load- balancing based on server statistics [SD-WLB]. The experimental results of SDLB-MCDM show a significant improvement of 58% when weights are equal and 50% when unequal weights are assigned to various QoS parameters in comparison with the ROUND ROBIN, RANDOM, LBBSRT and SD-WLB techniques.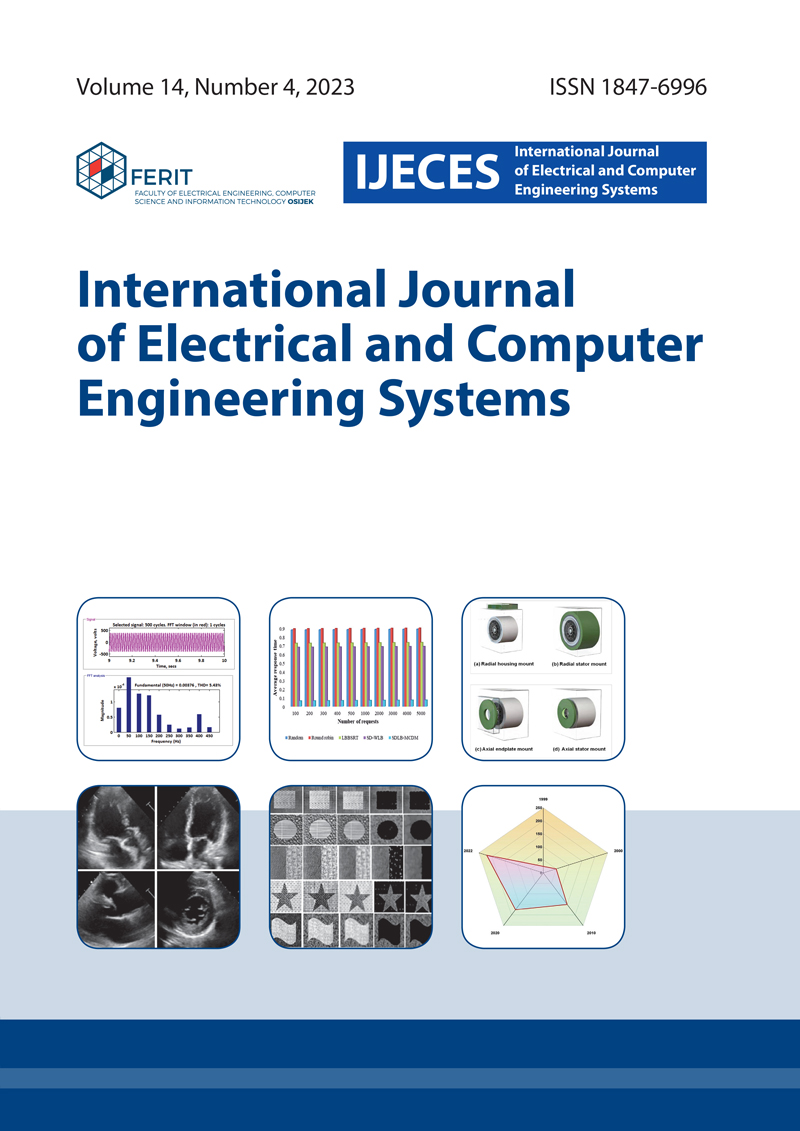 Downloads
Section
Original Scientific Papers
License
Copyright (c) 2023 International Journal of Electrical and Computer Engineering Systems
This work is licensed under a Creative Commons Attribution-NonCommercial-NoDerivatives 4.0 International License.