Review of SDN-based load-balancing methods, issues, challenges, and roadmap
Keywords:
Software-defined network, Load balancing, Data Plane, Control plane, Networking, IP, NFV
Abstract
The development of the Internet and smart end systems, such as smartphones and portable laptops, along with the emergence of cloud computing, social networks, and the Internet of Things, has brought about new network requirements. To meet these requirements, a new architecture called software-defined network (SDN) has been introduced. However, traffic distribution in SDN has raised challenges, especially in terms of uneven load distribution impacting network performance. To address this issue, several SDN load balancing (LB) techniques have been developed to improve efficiency. This article provides an overview of SDN and its effect on load balancing, highlighting key elements and discussing various load-balancing schemes based on existing solutions and research challenges. Additionally, the article outlines performance metrics used to evaluate these algorithms and suggests possible future research directions.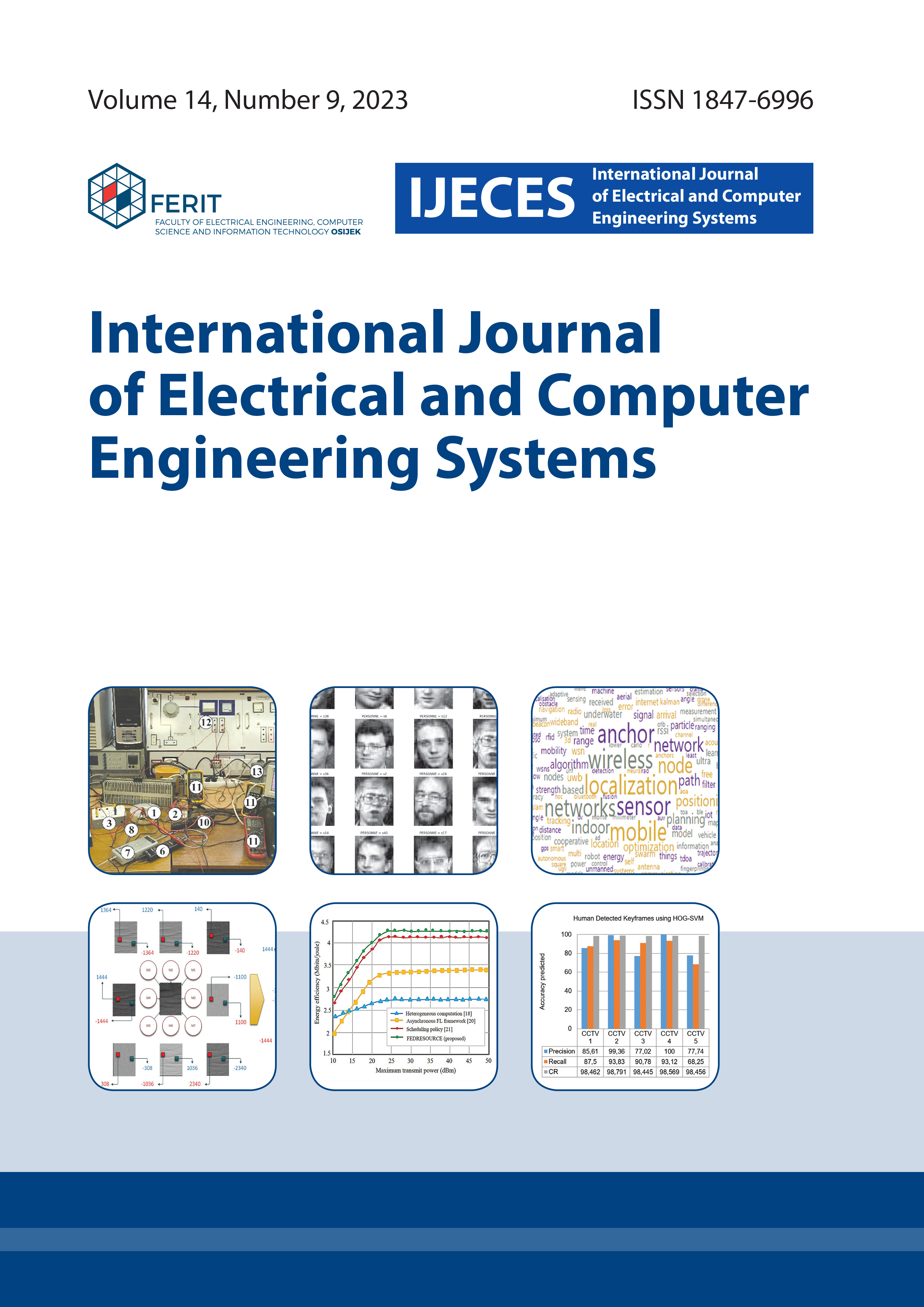 Downloads
License
Copyright (c) 2023 International Journal of Electrical and Computer Engineering Systems
This work is licensed under a Creative Commons Attribution-NonCommercial-NoDerivatives 4.0 International License.