Research Trend Topic Area on Mobile Anchor Localization: A Systematic Mapping Study
Keywords:
Mobile Anchor, Localization, Systematic Mapping Study, Trend Topic Area
Abstract
Localization in a dynamic environment is one of the challenges in WSN localization involving dynamic sensor nodes or anchor nodes. Mobile anchors can be an efficient solution for the number of anchors in a 3-dimensional environment requiring more local anchors. The reliability of a localization system using mobile anchors is determined by various parameters such as energy efficiency, coverage, computational complexity, and cost. Various methods have been proposed by researchers to build a reliable mobile anchor localization system. This certainly shows the many research opportunities that can be carried out in mobile anchor localization. The many opportunities in this topic will be very confusing for researchers who want to research in this field in choosing a topic area early. However, until now there is still no paper that discusses systematic mapping studies that can provide information on topic areas and trends in the field of mobile anchor localization. A systematic Mapping Study (SMS) was conducted to determine the topic area and its trends, influential authors, and produce modeling topics and trends from the resulting modeling topics. This SMS can be a solution for researchers who are interested in research in the field of mobile anchor localization in determining the research topics they are interested in for further research. This paper gives information on the mobile anchor research area, the author who has influenced mobile anchor localization research, and the topic modeling and trend that potentially promissing research in the future. The SMS includes a chronology of publications from 2017-2022, bibliometric co-occurrence, co-author analysis, topic modeling, and trends. The results show that the development of mobile anchor localization publications is still developing until 2022. There are 10 topic models with 6 of them included in the promising topic. The results of this SMS can be used as preliminary research from the literacy stage, namely Systematic Literature Review (SLR).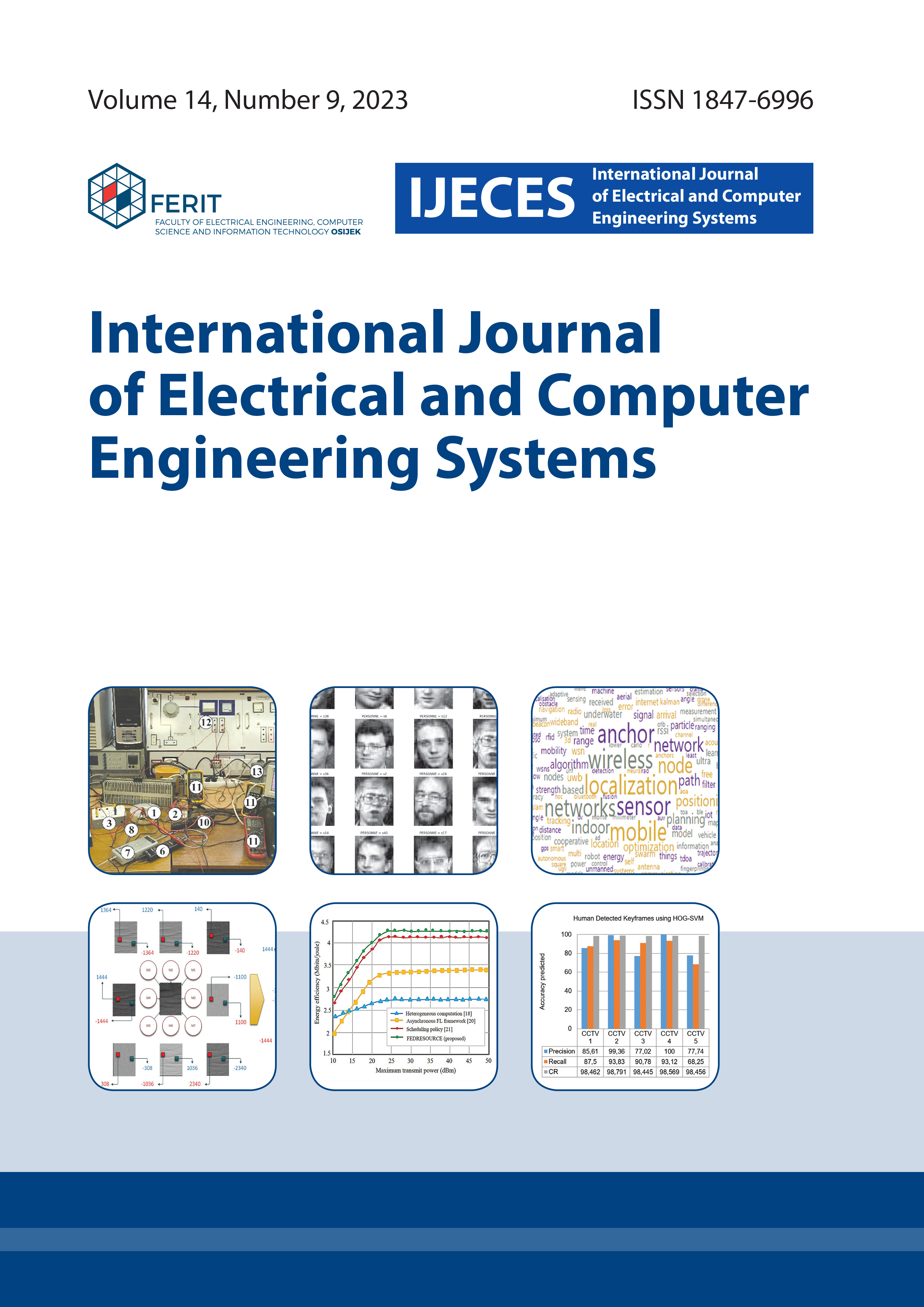 Downloads
License
Copyright (c) 2023 International Journal of Electrical and Computer Engineering Systems
This work is licensed under a Creative Commons Attribution-NonCommercial-NoDerivatives 4.0 International License.