Comparative study of power smoothing techniques produced by a wind energy conversion system
Keywords:
DFIG modelling, Power smoothing, Sliding mode, Wind Energy
Abstract
This paper aims to present and compare two techniques used to smooth the injected power in the grid from a doubly-fed induction generator (DFIG) based conversion system. The first technique based on an inertial storage system while the second is founded on limiting the power captured by the wind turbine. The overall system composed of a wind energy conversion system (WECS) allowing to convert a wind power into electric power. It is controlled by two converters, grid side converter and a rotor side converter, both are controlled by sliding mode. The storage system is used to consume power which exceeds the setpoint due to storing it or producing more in the event of a lack, the system is controlled through the flywheel side converter by the sliding mode. Numerical simulations were carried out using Matlab/Simulink software.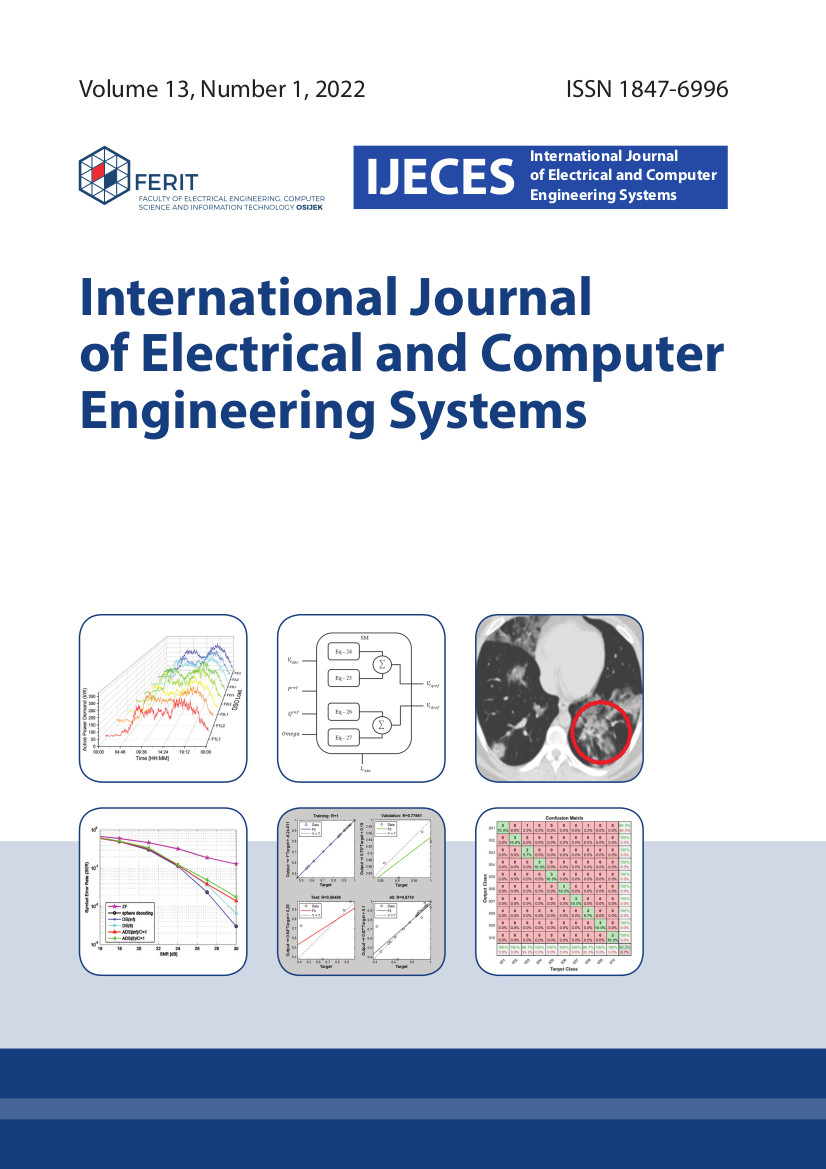 Downloads