Development and Hardware Implementation of IoT-Based Patrol Robot for Remote Gas Leak Inspection
Keywords:
embedded-systems, robotics, Gas Leak Detection, Security Robot, Tracking System, Patrol Robot, Real-Time, Remote Monitoring, IoT Robot
Abstract
The Internet of Things Robot (IoTR) is an emerging paradigm that brings together robotic systems with the Internet of Things (IoT) that connect sensors and smart objects pervasively embedded in everyday environments. With the recent developments in robotic system applications, it becomes apparent that the mobile robot has great importance in real-world applications such as navigation and surveillance. One of the most important applications of a mobile robot is patrolling and gas leak detection. This paper proposes a real-time IoT Robot (IoTR) that can be used indoors or outdoors for gas leak detection purposes. The proposed mobile robot is equipped with microphones, speakers, the hub of smart sensors that are necessary for patrolling and gas leak detection, a high-resolution IP video camera for live video streaming, Bluetooth for indoor applications and tracking, and GPS/GPRS for outdoor applications and tracking. The experimental testing of the preliminary prototype confirms the design objectives. The robot has been tested for indoor and outdoor modes; the robot can detect gas leakage and provides a live video streaming of the surrounding area, which can be tracked on Google maps. At the same time, the robot can be controlled remotely through a mobile app or website, the robot can move autonomously and avoid obstacles. The proposed work provides a low-cost IoT robot through the use of the available and cheap components and sensors, which featured a high quality at the same time. Our proposed system exhibits promising gas sensing performance in harsh environments, using intelligent gas sensors that have a fast response (>10s), low cost, high sensitivity, long life, robustness, and physical size.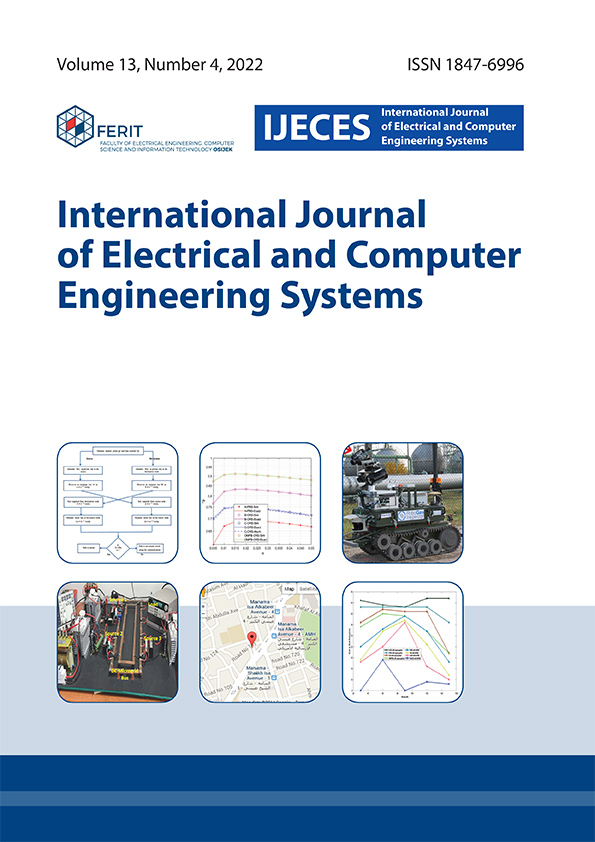 Downloads
Section
Original Scientific Papers